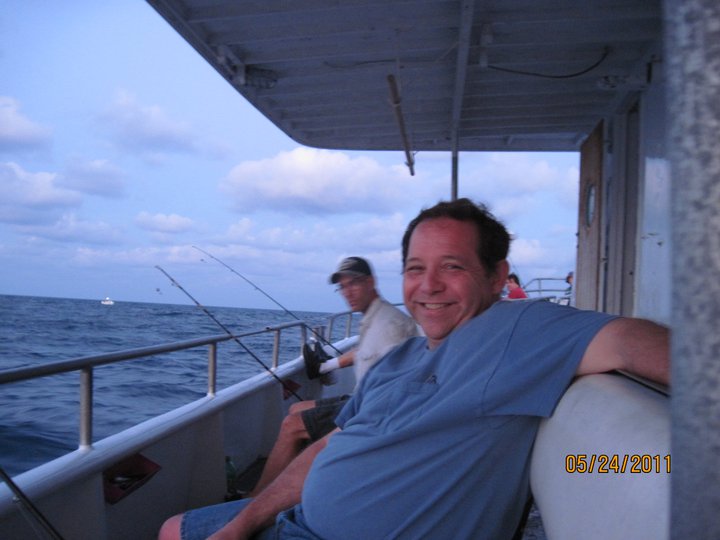 On Saturday, two men that I knew, died.
They didn't know each other. They lived in different towns in different states and they probably never would have met. But they both died within an hour of each other — one after battling cancer and the other completely without warning.
These were both good men. Great men. Men who left this world the same way that they lived it — John, while helping out a friend, and Kirk, while being surrounded by his family.
And these two people who had never met — these solid Christians who were rooted in their beliefs and demonstrated it in all ways — arrived in heaven on the same day.
I know that they are in heaven and I know that heaven is real because Jesus said it is. In John 14, Christ said, "Do not let your hearts be troubled. You believe in God; believe also in me. My Father's house has many rooms; if that were not so, would I have told you that I am going there to prepare a place for you?"
And this is what John and Kirk both knew to be true.
John Risner was probably one of the most giving men that I had ever met. He was the guy behind the scenes, the ghost that was always carrying away a paint brush or loading a lawnmower up just minutes before you got there. One that never sought attention and who's humble sweat just got stuff done.
John donated hundreds of hours to the church, he and his wife were in charge of the kids AWANA program and John was the church properties director. And they both had taken vacation time to go on a mission's trip to The Dominican Republic.
John Risner died, while giving up a Saturday to help a young couple from the church. They had just bought a house and were fixing it up and John was on a ladder pulling the last piece of aluminum siding off. He lost his footing and fell.
John did everything right — he had people holding the ladder from below, he had the right angle and wasn't reaching too far. No one could have predicted it. Which meant that John didn't have the time from the top of the ladder to the bottom, to think about his life. He didn't lay in his deathbed for days to contemplate his mortality and consider whether to make a commitment.
And Kirk Darville had that time, but he didn't need it. He had made that decision decades earlier. It showed all around him, while he was the pastor of his small church and during his career as a school teacher. He was fun and happy and was always there to patch something up, or fix something at my elderly mother's house — accepting pennies on the dollar from what the work really should have cost.
Kirk's faith was solid and although he didn't want to leave this world and fought to stay with the people he loved, he knew there was a better place waiting for him.
I know these two men are in heaven. And I know that I will see them again. But I am still sad.
Sad for the people that they have left and sad for the hole that now remains without them.
A big empty place that was vivid and fun and full — just because they used to be there.