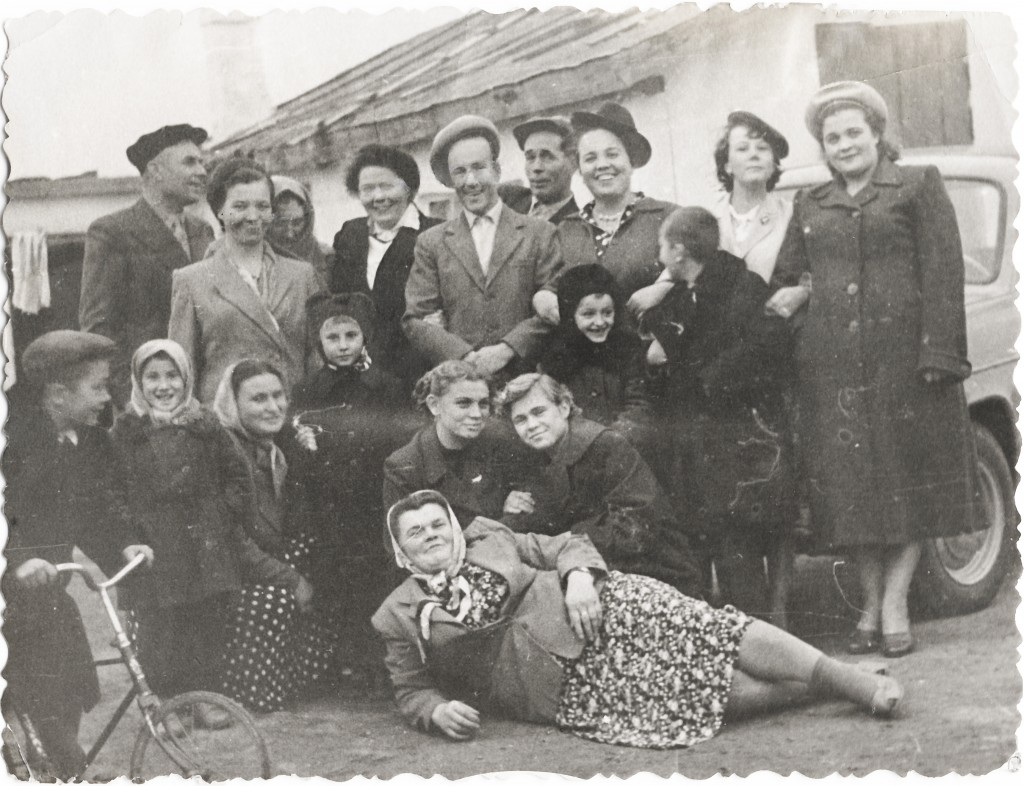 When it comes to how men view family gatherings — specifically, how men view extended family gatherings — there are three common stages that we pass through.
First, we have the carefree days of youth; stage one. This stage runs from birth to sometime in our teenaged years. This is when we are excited to be part of this distinctive, kinetic family group and we look forward to each and every time all the aunts and cousins gather. These are the times when the best possible place to be, is right next to Uncle Don when he tells the boomerang story, or be at bat just before Amy; because she has a wicked cleanup swing. This is the time period when all your grandfather's jokes are hysterical and all your aunts are beautiful. And the absolute saddest part of the day, the only bleak aspect, is when the cars begin to pull out of the driveway. And when all the cousins are gone.
Then we move to stage two. These are the dark days and run from our teenaged years to sometime in our late twenties to early thirties. These are the thin skinned, chip on our shoulder, lots to prove and little show for it, angry days. When we grit our teeth every time Uncle Mike asks us how long we're going to keep this job. This is when Vick and the other cousins smirk when we talk about our multi-level marketing plans — right before they ask how long it's been since Jennifer dumped us. And even though she didn't dump us, it was mutual, we watch the clock and cannot wait for everyone to leave — so we can catch our dad alone and discretely ask if he can help with part of this month's rent.
Then comes the third and final stage. The best stage. The last stage. Stage three. This occurs from your late thirties on until you die. This is when we show up for family gatherings in that twelve year old car — and are actually proud of it because it runs and is paid for. This is when your uncle challenges you to an arm wrestling match and you let him win. This is the time when you want to listen to the stories so much more than you want to tell any. These are the days when humility and pride both exist together and where you bounce your child on your leg and give a secret look to your cousins as your nephew describes how he's going to make an absolute killing in real estate. These are the days you'll enjoy the most and these are the times when you will work the hardest to keep the extended family together.
Which means continuing, or beginning, those family reunions.
HOW TO PLAN A FAMILY REUNION
It's a good idea to plan a reunion four to six months out — this gets the event on everyone's calendar and locks everything in. It also gives you half a year to organize everything and work it.
6 Months Before
Choose a date — check with folks that are traveling the longest distance and make sure it fits their schedules as they are making the biggest sacrifice.
Choose a length of time — is this over a Saturday afternoon or an entire weekend?
Choose a general location.
If over 50 people, create a reunion committee — determine person in charge of finance, food, entertainment, clean up, lodging, etc.
4 Months Before
Lock in your location — if it's a park or outdoor event, reserve the pavilion or fields if needed. If it's inside, give the deposit needed or reserve the spot, etc.
Plan the menu — create the food assigning dishes and other food items to each family. Arranging for extra cooking and/or grilling facilities. Or finding a caterer.
Create a schedule — determine activities and entertainment, is there going to be a family softball game or contests. When do you want to schedule this?
Build in family history portion — start doing some research on the family tree or a huge white board/chalkboard is great for everyone to build a family tree together.
Photography and/or video — with everyone carrying cameras on their phones, hiring a photographer or videographer may not be necessary, but what will be is to find a place to store all those images and video. Create a reunion Facebook page or website where everyone can dump all the pictures taken — you can use this in the organization end as well to post updates and schedule.
Marketing — are you going to create postcards for the event or design t-shirts? Now is the time to plan those.
3 Months Before
Finance — if large, determine cost per person.
Send out invitations — include times, locations, schedule, maps and costs or side dishes that need to be brought.
Committee sign ups — depending on the size there will be needs in each area. This is the time to get people to sign up for; set up teams, cooking committees, entertainment teams, etc.
Reserve items — do you need to rent a tent, chairs, portable grill? This is the time to reserve all of that stuff.
2 Months Before
Create a stocking location — you'll need a place to begin to store things.
Make nonperishable purchases — order the cups, table cloths, condiments, craft items, decorations, etc.
Send out e-mail or social network posts to keep the momentum going and stay on everyone's thoughts
Arrange/place deposits on large food items — will you need 200 pounds of burgers? Now is the time to arrange this and to shop around for the best price.
1 Month Before
Confirm, confirm, confirm — with family on food items, with reservations and with lodging.
2 Weeks Before
Contact restaurants with a final guest count if necessary.
Contact volunteers with specific tasks to confirm times, locations, and the final guest count.
Review your final to-do list.
Buy last-minute decorations and supplies.
Create signs and banners.
2 Days Before
Review reunion minutiae with committees.
Pick up any rental equipment — chairs, tables, grills, etc.
Prepare final payments and tips
The Day Before
Set up and decorate.
Sleep.