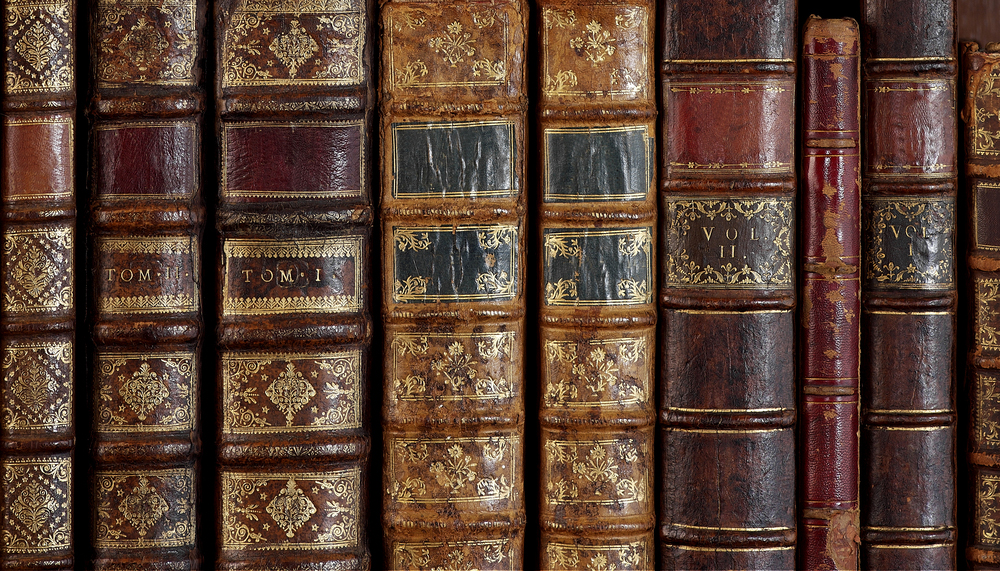 Catcher in the Rye is not on this list. Nor is Catch 22 — or The Grapes of Wrath, To Kill a Mockingbird or Farewell to Arms.
Nope.
Why?
Because this is not THAT list. This is not the list you were given to read in High School or College or the books you read because you felt that if you didn't you would have nothing to talk about at Christmas parties. No. This is the list of books that every man should read for — well, I'm not sure what the reasons are. Maybe because of the importance of the books themselves, or maybe just out of pure entertainment value or maybe because there are lessons that every man needs to know. Not sure. But these are great books — really, great books — and are worth the read.
10. THE WORST HARD TIME. By Timothy Egan. Houghton Mifflin, 2006
Not only is The Worst Hard Time the best historical analysis of the details that lead to The Dust Bowl, it also goes deep into the individual lives that experienced it. It's well read, well researched and is powerful and for every man who thinks he's been hungry or worried or frightened — this book will remind you of how easy we actually have it.
9. READY PLAYER ONE. By Earnest Cline. Random House. 2011
Ready Player One, is a book that needs to be read for the pure fun and entertainment reasons and is a must read for any of us who have ever spent time in a 1980's arcade. Not only is it a great read —yes, it's written extremely well — but it's a fun ride.
I am not going to tell you the plot of the book, because I don't want you to try and label it, but I will say that if you remember anything about the 1980's or you have ever played a video game or watched an early music video — you have to read this book.
8. UNTIL I FIND YOU. By John Irving. Random House. 2005
Until I Find You is John Irving's greatest novel. Ever, It's better than The World According to Garp and is more powerful than The Cider House Rules. It's an amazing story about a man's search for his father that keeps changing and warping and taking you along with it. I will warn you though, as in all John Irving novels, be prepared for the graphic and the taboo — also it's a big book, about 850 pages — but it is definitely worth the read.
7. 11/22/63. By Steven King. Scribner. 2011
11/22/63 is the only book that I have read cover-to-cover, three times — not simply because of the story but because his characters were so powerful and real that you go through withdrawal when its over. I haven't read a great deal of Steven King — I'm not really the horror kind of a guy — but I did enjoy The Stand and Under the Dome — but 11/22/63 surpasses both of them.  This is a phenomenal book that takes place — in part — around the Kennedy Assassination but does so in a creative and King-like way that you'll never forget it. A great book.
6. THE DEVIL IN THE WHITE CITY. By Erik Larson. Crown Publishers. 2003.
The Devil in the White City juxtaposes two events that occurred at the same time. The first was the creation around the 1893 Chicago World's fair and the second was the life of HH Holmes who was the probably the worlds first serial killer — who lured hundreds of people to their deaths. A great balance of the technological achievements of the fair and the warped greed of a killer.
5. PERMANENT MIDNIGHT. By Jerry Stahl. Warner Books. 1995.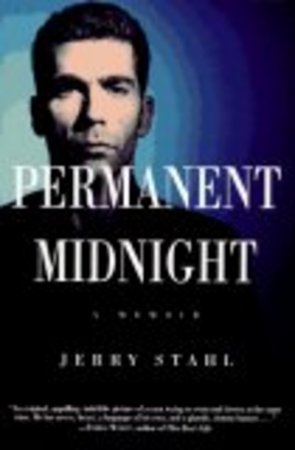 The first thing to know about Permanent Midnight is this book is raw. It candy coats — nothing — and it probably takes you closer then you comfortably want to go into the life of a heroin addict. The writing is amazing — some of the best I've ever seen — and the story winds a thousand moments of life carefully into a story. Permanent Midnight forces you to care — absolutely care — about the character and you will spend months worrying about him long after the last page is turned. An incredible book.
4. ON THE ROAD. By Jack Kerouac. Viking Press. 1957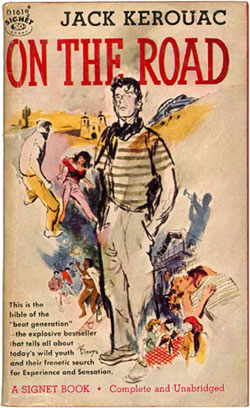 What can I say about On the Road that hasn't already been said? It's amazing; part history, part epic and part nostalgia. For every man who ever dreamed of picking up a backpack and hitting the open road — which is all of us — you have to read this book.
3. BLEACHERS. By John Grisham. Doubleday. 2003
If you ever played High School Football, or if you have ever lived in a small town where High School Football — or any High School sport — ruled, then Bleachers is the book for you. My fifteen year old son, who hates reading, read this cover-to-cover in a day. It's a great read with characters you will recognize and care about.
2. INTO THE WILD. By Jon Krakauer. Villard Publishing. 1996.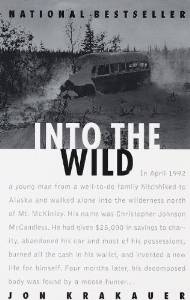 The only reason that Into the Wild beat On the Road for the 2nd spot is because Into the Wild goes deeper into the travel and the person involved. It's the true story of Chris McCandles, who in 1990, gave all his money away and hit the open road. Which is where he lived for two years until his death in an abandoned bus in Alaska. An amazing read.
1. ANGELA'S ASHES. By Frank McCourt. Scribner. 1996
Angela's Ashes is the biography if an Irish family and specifically a young boy named Frank McCourt. This book is absolutely amazing and has the ability to allow the reader to laugh at the most painfull and difficult parts of the author's life. A great book.